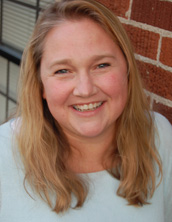 Hujambo!
As you likely know by now, I'm back in Tanzania with some of the same cast of characters who have joined me in the past, and a few new faces. Maria (Dr. Maria Valdez) and I are teaching global health for the next 3+ weeks. While we've got a similar itinerary to past years, every trip seems to be completely different regardless of the planned itinerary. Julius, our friend, translator, and safari driver, is navigating the roads for us this year – and that's no simple feat considering that the rains in Africa were heavy and many of the gravel roads are deeply rutted or washed out entirely.
I'm greeting you from "A Tent With a View" – an amazingly beautiful tented camp just outside Saadani National Park. When you see the word "tent" you may think of sleeping on the bumpy ground and crappy coffee in the morning. This couldn't be further from that experience. "A Tent With a View" is a luxury-tented camp on the Indian ocean. The tents are called such because the walls are made of canvas stretched around a wood frame. But the floors are hard-wood, there are en-suite toilets and hot-water showers, and the lanai/porch is complete with a hammock that overlooks the waves. The main tent has a full-restaurant and bar – where margaritas and gin & tonics abound. No crappy coffee in this neck of the woods. Heck, it could even meet Portland standards.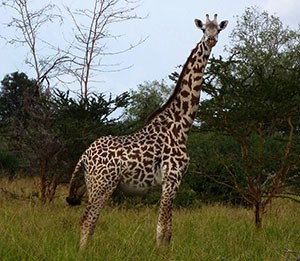 And the locale? Saadani is the elephant preserve on the Eastern coast of Tanzania, north of Dar Es Salaam, and south of Tanga. It's the only place in Africa where elephants are known to play in the ocean. Saadani is the safari portion of the trip for this year's global health students. Before you get too excited about elephants though, let me explain that we didn't actually see any elephants. The elephants of Saadani are shy, and the park has plenty of places for them to hide. So our elephant safari turned more into a giraffe safari. We dubbed Julius 'the giraffe whisperer' as we came upon group after group of giraffes. Last summer, we didn't see any giraffes, and I had been disappointed since giraffe's are my favorite safari animals. No complaining this year.
Our original itinerary didn't include Saadani, and certainly didn't include a luxury- tented camp that far exceeds our budget. However, Maria struck up a conversation with the man sitting next to her on the plane, David, and discovered that he was a conservation scientist who worked with the elephant conservation project at Saadani, and owned "A Tent With a View." He also has a group called "Doctors on Safari" which aims to bring doctors from the US and Europe to help treat people in local villages, but provides luxury accommodations with amazing food and great conversation – so that the doctors are closer to their comfort zone and will stay longer. David invited us to visit, and we greedily accepted.
David's experience with "Doctor's on Safari" has been interesting, and has lead him to many of the same conclusions that I've reached about medicine in Tanzania. For example, doctors have come to Saadani, spent two or three days in the village, and then put in a large order for pharmaceuticals…which never arrive. Or if they do arrive, less a third of the order shows up, and there are no refills. The doctors leave frustrated, and the patients are left confused and often worse off than how they started. David told us of a nurse who was using antibiotics for everything because it was the only drug she could obtain. So she used antibiotics for everything – including treating a broken finger! She knew that the antibiotics were going to be ineffective but thought maybe she could get a placebo effect for the pain. Clearly this is an unsustainable system. David's goal has been to find system of medicine that can treat 75% of the issues that people in the villages have – and the major things are midwifery, upper respiratory issues, HIV, and pain.
We spent more than two hours chatting with David last night about how naturopathic medicine can bridge traditional healers and conventional medicine. He was thrilled to learn about naturopathic medicine, it was completely knew to him, and kept saying, "This could be HUGE!" We talked about how NDs could do some training with traditional healers to bring traditional healers to a consistent level of competency, and how its far more likely that traditional healers are going to be the solution for medicine in Tanzania than western biomedicine.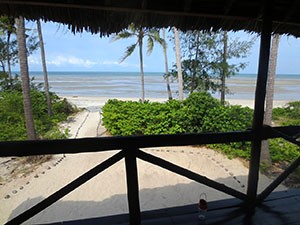 David gave us local rates at "A Tent With a View" because he wants us to come back and bring naturopathic physicians. So rather than spending $300 per night, we have the same accommodations for $35 per night. Yes, the students are getting spoiled this year. David and I haven't discussed Chinese medicine yet – hoping to discuss that more tonight. As a result of our amazing experience here, Maria and I have started to plan a trip for physicians for next year.
For the students, I think the best part of "A Tent With a View" has not been swimming in the ocean, laying in the hammocks, or even seeing giraffes on safari. It's been meeting Michael, the 28 year-old Maasai warrior from the Ngorongoro region who works at the camp. If you know anything about the Maasai, you likely know that they're a nomadic tribe in Africa that raises cattle, sheep, and goats. They're very carnivorous, living on a diet of meat, milk, and blood. And when you see the African distance runners who win all of the running races, they're often Maasai. Michael has been talking to the students about Maasai culture, practices, and even Maasai medicine. Even though he only has 8th grade education, his English skills are excellent, and he is willing to share all of the details of his life. He's also terrifically charismatic, which doesn't hurt.
Michael began working in hotels/camps after his father died when he was 16 years old. At that point, his father had four wives, and he was the oldest male and needed to support the wives and all of his siblings. Thus, he sends everything he earns back to the wives in Ngorongoro. One of his younger brothers is now about to graduate from college – and then he will support one of the families. He has another sister who recently graduated from college who will support another. I asked Michael what he would do when he no longer needed to spend all of his money on his mother and stepmothers – I teased him with 'would he get a car?' Not this Maasai warrior – he can walk more than 100 kilometers a day and has no need for a car. He does want a computer though.
We discussed how HIV has affected the Maasai. While it definitely exists within his clan, Michael told us that the Maasai treat it with herbs and goat soup. He told us the color of the roots and the plants that the Maasai use, but he only knows their Maasai names. Our friend Laura, from the Herbal Anthropology Project, is now trying to collect all of this information and catalog it. The next big question is, are they successful in their treatment of HIV? Michael claims that they are – and David confirms it. However, clearly no clinical trials have been done. Given our past experience with herbal healers, I have no doubt that the herbs work. There are plenty of plants that act as reverse transcriptase inhibitors, protease inhibitors, and integrase inhibitors. In fact, Michael inadvertently described our work at Helfgott with plant synergism as he pointed out that in order to treat HIV, he needed to start with adding different herbs to a broth, cooking them until they turn the right color, and then adding goat meat and blood to get the final soup. It doesn't work if you just throw the herbs in as seasoning at the end. When he describes what does and doesn't work, again, it suggests to me that they know what is effective.
In Maasai culture, there is not one 'medicine man' or woman, everyone needs to know medicine and the knowledge is passed on from generation to generation. This leads to an interesting conundrum. Michael is now living in Saadani—a coastal reserve, but he's from the mountains of Ngorongoro. He's lost his medicine, and he has no real knowledge of the plants around Saadani to know which ones are medicinal and for what use. Thus, he continues to bring all of his medicine back from Ngorongoro when he goes to visit. I think this illustrates well how so much of the herbal medicine knowledge is local. There's also an interesting trust issue – as Michael doesn't trust the herbs around Saadani. It's not what he's used to or what he knows.
We've learned a lot at Saadani, and all of that has been above and beyond the coursework the students are doing. Definitely a successful trip so far.
Tomorrow should be our longest travel day. It will take between 10-12 hours to drive from Saadani to Moshi. So I'll sign off now…
Sending love to all!
Heather