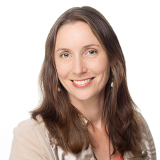 Amie Steel, ND
Affiliate Faculty
Email
Dr Amie Steel is a naturopath, educator and researcher in the field of complementary medicine. Amie currently holds dual research positions as a postdoctoral research fellow at the Australian Research Centre in Complementary and Integrative Medicine within the Faculty of Health at University of Technology Sydney, and also Associate Director – Research in the Office of Research at the Endeavour College of Natural Health. Amie also holds a position as affiliate faculty at the Helfgott Research Institute, National University of Natural Medicine in Portland, Oregon.
Due to her passion for seeing the effective integration of CM in to contemporary healthcare, Amie undertook a Master of Public Health through the University of Queensland where she completed a research project examining the interface between knowledge, evidence and clinical practice for naturopathic practitioners. Following this, Amie completed a PhD through the University of Technology Sydney through which she examined the role and value of CM practitioners in maternity care under an Australia Research Centre in Complementary and Integrative Medicine (ARCCIM) scholarship. She is a founding member of the Public Health Association of Australia Evidence, Research and Policy in Complementary Medicine Special Interest Group and chairperson for the Australian Register of Naturopaths and Herbalists. Amie is on the editorial board for a number of journals and is widely published with 36 publications in peer-reviewed journals, two edited books and 21 book chapters. Amie has also presented her research at a national and international level including a number of invited talks at prestigious conferences and symposiums in the Asia-Pacific region.
Amie is a collaborator with the Australian Longitudinal Study on Women's Health and has been a contributing researcher on a number of Australian Research Council funded projects.
Research interests: women's health, CM curriculum development and delivery, integration and regulation of CM, and the interface between evidence-based medicine and CM practice.