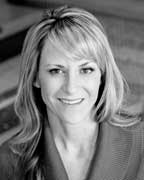 Affiliate Faculty
Phone: 650.723.6238
Email
Dr. Darnall is a clinical associate professor at Stanford University. As a pain psychologist and researcher, she treats and studies people who have chronic pain of all types. Overarching themes of her research include chronic pain in women and optimizing the mind-body connection to treat pain. Her collaborative work with Dr. Heather Zwickey, entitled "Pilot study of inflammatory responses following a negative imaginal focus in person with chronic pain: analysis by sex/gender" can be found in Gender Medicine, 2010; 7(3):247-60.
Her current and past studies have focused on pain mechanisms in women, inflammatory responses following pain catastrophizing, understanding the influence of psychological experience on labor and labor outcomes in nulliparous women, understanding opioid prescribing patterns for women with chronic pain, developing gender specific behavioral chronic pain treatment for incarcerated women with substance abuse, and self-delivered mirror therapy for phantom pain (a virtual reality pain treatment). Based on the success of her pilot study on self-delivered mirror therapy, in 2010 she developed "Do It Yourself Mirror Therapy ©" a DVD tool designed to teach amputees with phantom pain how to treat their phantom pain at home with mirror therapy.
Recent work has focused on the risks and consequences of long term opioid use in women:
Darnall BD, Stacey BR, Chou R. Medical and psychological risks and consequences of long-term opioid use in women (comprehensive review) Pain Medicine 2012; 13(9): 1181-1211.
Darnall BD & Stacey BR. Sex differences in long-term opioid use: Cautionary notes for prescribing in women. Archives of Internal Medicine 2012; 172(5):431-432.
Dr. Darnall is the past president of the Pain Society of Oregon, is advisor to the board for End the Pain Project (a non-profit organization dedicated to the global reduction of phantom pain), is on the board of directors of For Grace (a non-profit organization dedicated to the equal and ethical treatment of women with chronic pain), and is on the board of the directors of the Foundation for Ethics in Pain Care. She has several leadership roles within the American Pain Society.
Some recent press on Dr. Darnall's work:
The pain is all in your head (and researchers say that's OK) – The Portland Tribune, Aug 11, 2011
Pain Specialists Urge Stronger Use of Holistic Therapies – The Lund Report, August 16, 2011
Chronic Pain Is No Laughing Matter – ABC News, Aug. 19, 2011
2012 American News Report discusses Drs. Darnall & Stacey's Archives of Internal Medicine commentary on the risks of long term opioid use in women;
2012 myRegence.com story entitled "Managing the Stress of Chronic Pain" features Dr. Darnall and her approach to treating patients via pain psychology (author: Maureen Healy).
2012 The International Association for the Study of Pain discusses Dr. Darnall's Vietnam mirror therapy workshops and expansion of this outreach work into Cambodia.
2012 The Portland Tribune features Dr. Darnall as an expert in an article on the placebo effect: "A Pill to Cure All Ills? It's Just in Our Heads" (author: Peter Korn).
2012 The Lund Report features Dr. Darnall and colleagues' research on the risks and consequences of long-term opioid use in women (author: Raymond Redelman): Study Targets Opiate use Epidemic' Risks for Women