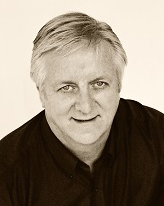 Adjunct Investigator
Email
David Riley, MD is board certified in Internal Medicine, a medical editor, and has conducted research since 1992. He has collaborated in the development of health research reporting and clinical practice guidelines since 2000. In 2011 he led the development of reporting guidelines for case reports—the CARE Guidelines. These guidelines were simultaneously published in seven medical journals and presented by Dr. Riley at the International Congress on Peer Review and Biomedical Publication sponsored by JAMA and the BMJ in Chicago in 2013. The CARE writing templates and checklists are available in five languages and have been accepted as the standard for published case reports in medical journals. He teaches case report writing workshops at medical schools for faculty, residents, and students.
Dr. Riley is trained in a variety of integrative medicine disciplines and is currently on the Board of Directors of the Academy of Integrative Health and Medicine (AIHM). Since 2006 Dr. Riley has worked with The Center for Healthcare Planning and Quality (CPQ) in Dubai Healthcare City (DHCC) helping to establish and maintain international best practice standards in integrative medicine. He is on the board of directors of the Homeopathic Pharmacopoeia of the United States (HPUS), a technical advisory board to the FDA and has worked with international regulatory organizations including the BfArM, the WHO, DHCC, and the EU.
Dr. Riley approaches medicine with the belief that health and healing often come from a variety of sources and should be systematically documented. He consults and lectures in the United States, Europe, and the Middle East on healthcare research and education, regulation, and policy. David is married and lives in Portland, Oregon.