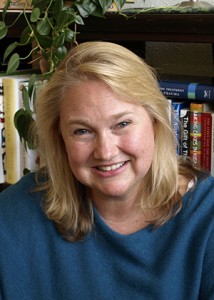 Principal Investigator, BRIDG Program
Email
Dr. Heather Zwickey brings a fresh inspiration to research at NUNM. Her training at the world renowned National Jewish Medical and Research Center in Denver prepared her to complete a post-doctoral fellowship at Yale University. Dr. Zwickey seeks to prove natural therapies' benefit to immunological responses. Her research experience examining the effects of botanicals, probiotics, energy medicine, and diet on immunological parameters in humans is pivotal to achieving this task. Dr. Zwickey also explores the mechanisms involved in infectious disease, cancer, autoimmune disease, psychoneuroimmunology, and immunological tolerance.
Since joining NUNM, Dr. Zwickey has received an enthusiastic response and support from students and NUNM administration for her many accomplishments. She has received several awards–including a research award, and a lifetime achievement award–from NUNM students and faculty. In addition, she is an inveterate fundraiser for NUNM research, including raising more than $1,000,000 in donations to launch NUNM's Helfgott Research Institute.
Dr. Zwickey initiated the Student Research Program at NUNM and serves as a mentor for student research projects. She enjoys mentoring post-doctoral fellows and junior investigators. In line with mentoring the next generation of integrative medicine researchers, Dr. Zwickey serves as the principal investigator of a NIH grant that increases research and evidence-based medicine in the curriculum at NUNM. Her long-term personal goal is to establish NUNM as one of the leading integrative medicine research institutions in the U.S.
---
Projects
Projects under way
Anti-inflammatory diet or Mediterranean diet: which is better for patients with psoriasis?
Effects of the Ayurvedic herb, Ashwagandha, on Immune Cells and Cytokines
How does constitutional Hydrotherapy affect Immunological Parameters and Pain?
---
Selected Publications
The Vanguard Faculty program: research training for complementary and alternative medicine faculty.
Pilot study of inflammatory responses following a negative imaginal focus in persons with chronic pain: analysis by sex/gender.
An alternative treatment for cervical intraepithelial neoplasia II, III.
The effect of Echinacea purpurea, Astragalus membranaceus and Glycyrrhiza glabra on CD25 expression in humans: a pilot study.
Mycobacterium tuberculosis heat-shock protein 70 impairs maturation of dendritic cells from bone marrow precursors, induces interleukin-10 production and inhibits T-cell proliferation in vitro.