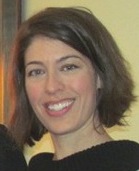 Adjunct Faculty
Phone: 503.552.1751
Email
Melissa Gard is a graduate of the University of Kansas where she received her PhD in Behavioral Psychology and her master's degree in Human Development and Family Life. She is also a certified behavior analyst (BACB-D). Her clinical work is focused on the treatment of autism using the principles of Applied Behavior Analysis (ABA), and she has worked with families nationally and internationally to this end. She currently provides both home- and center-based services in the Portland area through Building Bridges. Services are comprehensive, targeting all areas of development, behavior, and social interactions, which are achieved through direct teaching, staff and parent training.
Dr. Gard's research interests focus on increasing the availability and effectiveness of services for individuals with autism and their families. Her research has included the evaluation of parent-training strategies, as well as the role of antecedent interventions on skill acquisition and rates of problem behavior. Currently, of particular interest is the interaction between medical (naturopathic and/or allopathic) and behavioral interventions, as well as the use of single-subject experimental designs in naturopathic medicine research.
In addition to her clinical work, Dr. Gard is an active member of the Oregon Association for Behavior Analysis and she participates in the organization's efforts to promote community education and interdisciplinary collaboration. She is teaching graduate-level courses in behavior analysis as an adjunct faculty member at the Oregon Institute of Technology and within NUNM's Master of Science in Integrative Medicine Research degree program. At NUNM, the behavioral classes are focused on the planning and implementation of behavioral interventions and measurement of behavioral outcomes.