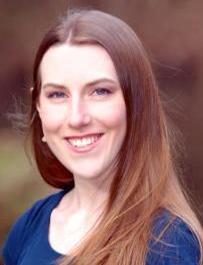 Post-Doctoral Fellow
Phone: 503.552.1746
Email
Dr. Sarah Hourston is a post-doctoral fellow at NUNM's Helfgott Research Institute. She received her BS in biology from Pacific University in 2009 and her ND from the National College (now University) of Natural Medicine in 2013. While completing her ND degree, she worked as a research assistant at Helfgott. After seeing many opportunities for research to improve integrative medicine, she decided to concurrently complete an MS in Integrative Medicine Research along with her ND.
For her master's thesis, Dr. Hourston developed and conducted a study evaluating micronutrient levels and diet in adults with autism spectrum disorders. She presented this research at the International Congress on Complementary Medicine Research in 2013. Dr. Hourston is proud to be part of the Helfgott team and looks forward to pursuing a career in integrative medicine research.