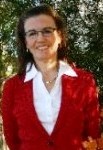 Affiliate Faculty
Phone: 919-932-6262, ext. 215
Email
Dr. Susan DeLaney graduated from the University of North Carolina (UNC) – Chapel Hill in 1971 with a Bachelor's degree in Nursing and practiced for eight years in various hospital settings. She entered the National University of Naturopathic Medicine in Portland, Oregon and received her Doctorate of Naturopathic medicine in 1984. She then completed her residency training with a homeopathic physician Dr. Jugal Kishore in India where homeopathy is a standard medical practice as it is in many parts of the world today.
Returning to her native North Carolina, Dr. DeLaney set up her medical practice in Carrboro at the Community Wholistic Health Center. In 1994 she co-founded The Wellness Alliance, a collaborative network of health care providers offering natural healthcare services to the community and surrounding areas. With a primary focus in homeopathy she combines nutritional supplements, herbal support, along with diet and lifestyle changes to support the healing process of each individual. Using the research of Dr. Weston A. Price, Dr. DeLaney advocates for a real-foods diet based on the principles of healthy traditional peoples around the world. She specializes in the treatment of Type 2 Diabetes and other chronic diseases.
Her passion for health and yoga led her to co-found Triangle Yoga in Chapel Hill in 1995 where she worked and taught yoga until 2006. She continues to practice and incorporate the knowledge of meditation, breathing, and movement into her naturopathic medical practice.
Dr. DeLaney has been active in the licensing efforts in North Carolina for over 14 years working on the state and national levels to advocate for the naturopathic profession. In 2011, she won the AANP President's Award for her service and work on licensing in North Carolina. She remains an active member of the North Carolina Association of Naturopathic Physicians working to promote naturopathic medicine. She lectures regularly at Duke and UNC-Chapel Hill in their Integrative Medicine classes.