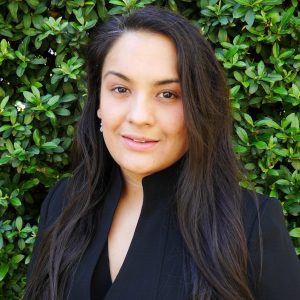 Post-Doctoral Fellow
Phone: 503.552.1744
Email
Jennifer Ryan is an Adjunct Faculty member and full-time Postdoctoral Fellow at NUNM. Her research projects have primarily focused on nutrition and dietary supplements that have digestive and cardiovascular health applications. Current projects involve botanicals, probiotics, prebiotics and the gut microbiome. Dr. Ryan teaches in the MScN and MSiMR programs, where she previously earned her ND and MS. She was the recipient of six scholarships at NUNM, including the Marjorie A. Gage Research Scholarship.
Prior to her clinical training, Dr. Ryan was a basic science researcher at Sanford Burnham Prebys Discovery Institute and the University of California, San Diego branch of Ludwig Institute for Cancer Research. She earned her BS in biology from the University of New Hampshire in 2001 (summa cum laude). She has co-authored publications in Molecular Biology of the Cell, Journal of Biological Chemistry, Chemical Biology & Drug Design, Journal of Medicinal Chemistry, Proceedings of the National Academy of Sciences (PNAS), and the Journal of Alternative and Complementary Medicine.
---
Projects
Publications
Binding properties of the C-terminal domain of VIAF.
The endocytic adaptor protein ARH associates with motor and centrosomal proteins and is involved in centrosome assembly and cytokinesis.
Development of molecular probes for second-site screening and design of protein tyrosine phosphatase inhibitors.
Cell junction-associated proteins IQGAP1, MAGI-2, CASK, spectrins, and alpha-actinin are components of the nephrin multiprotein complex.
Global analyses of sumoylated proteins in Saccharomyces cerevisiae. Induction of protein sumoylation by cellular stresses.