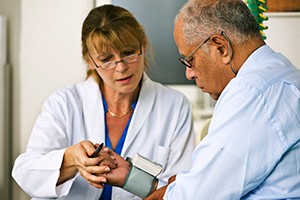 Do you have borderline or mildly high blood pressure?
NUNM is conducting a research study to assess the safety and tolerability of an over-the-counter dietary supplement in adults with borderline to mildly high blood pressure.
You may be eligible if you:
Are between 18 and 65 years old
Have borderline to mildly high blood pressure
Are willing to take the study supplement for 6 months
Are able to attend four study visits at the NUNM Health Centers or Helfgott Research Institute in SW Portland over a period of six months
Are willing to have your blood drawn at each study visit
Participants who qualify for the study will receive up to $60 in gift cards.
To learn more about this study please call Jan at 503-552-1746, e-mail Email, or fill out the form below.
This study is being conducted by the Helfgott Research Institute at National University of Natural Medicine.
IRB # 042115
Principal Investigators: Ryan Bradley, ND, MPH and Jennifer Ryan, ND
Study Coordinator: Jan Taylor