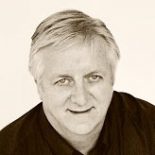 David Riley, MD
Adjunct Faculty
Dr. Riley is is board certified in internal medicine and graduated from the University of Utah medical school in 1983. He has been a clinical associate professor at the University of Utah medical school, the University of New Mexico medical school and the University of Maryland medical school, as well as a contributing writer or editor to a variety of medical textbooks. Dr. Riley has been an editor of three different peer-reviewed and indexed medical journals since 1995 and is currently a senior editor with The Permanente Journal from Kaiser-Permanente.
He has been involved with research since 1992 and health research reporting guidelines since 1998; first with CONSORT, health research reporting guidelines for randomized controlled trials and then with CARE, health research reporting guidelines for case reports. He co-led the development of the CARE guidelines from 2011-2013, which have been endorsed by multiple scientific journals and translated into multiple languages.
Dr. Riley teaches case report writing online and in person around the world. He consults and lectures internationally on research, regulations, publications and education in healthcare.