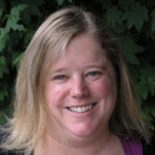 Nicole Vasilevsky, PhD
Adjunct Faculty
Dr. Nicole Vasilevsky is an investigator at NUNM's Helfgott Research Institute and adjunct faculty in the Master of Science in Integrative Medicine Research program. She has taught Laboratory Methods (RES 620), Research Design (RES 422), Integrative Microbiology (RES 703), and several Journal Clubs (RES 501) on topics including immunology, and herbs and botanicals in immunology.
She completed her undergraduate degree at Reed College with a BA in Biology. In 2009, she received her PhD in Cell Biology from Oregon Health & Science University (OHSU), where she studied cell signaling pathways in a cancer immunotherapy model.
Dr. Vasilevsky currently holds a full-time faculty appointment at the OHSU Library, where she contributes to projects aimed at using semantically enabled technologies for the purposes of data management and publication, research reproducibility, and the building of novel tools for biomedical data exploration. She develops curriculum and teaches workshops in data science and research data management.
Her research projects at NUNM have included:
In vitro assays to demonstrate antimicrobial activity of herbal solutions (HMPE and Java Turmeric)
Clinical trial on the safety and immunostimulatory effects of Essiac
Clinical trial on the safety and immunostimulatory effects of the HMPE formula